Hello !!
I'm Himatsubushi-tei(Blog's name is "Ride on movie").
What kind of smartphone game are you playing?
I play Pokemon GO!
I went to Roppongi Hills.
At Roppongi Hills, there is Niantic (Niantic) which operates Pokemon GO.
There was an event (INNOVATION TOKYO 2018 – AR Playground with Niantic) at Roppongi Hills. So we can experience "Pokémon GO AR garden"!
This time I will do that report!
※ The event is until October 21, 2018 (Sunday).
↓ Event site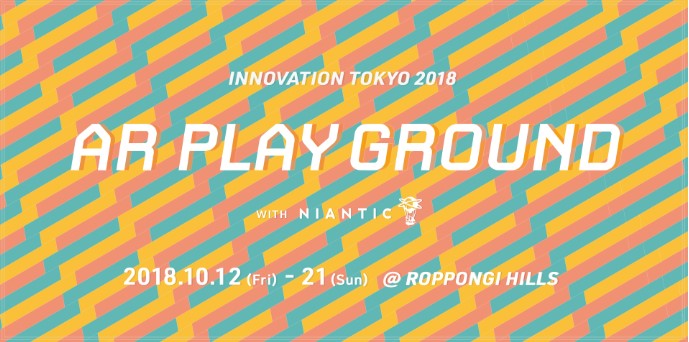 Although this is a movie blog, you are not talking about a movie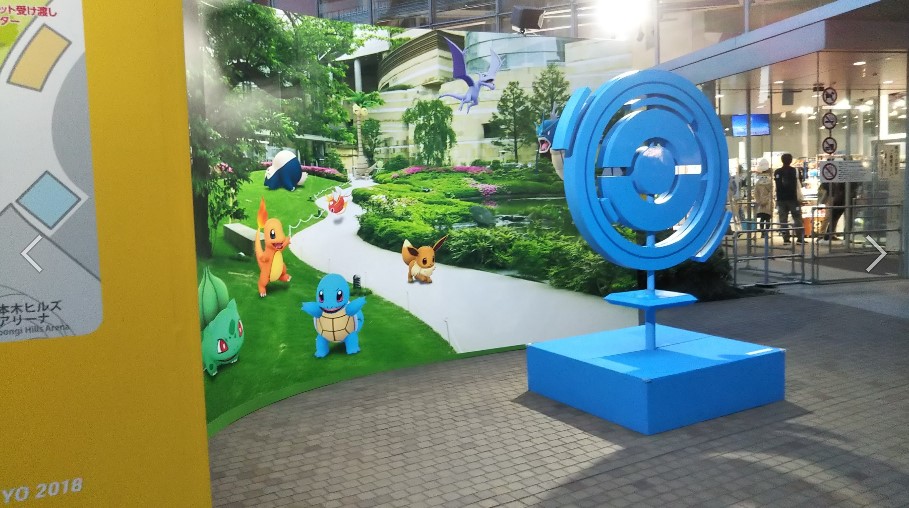 The AR garden was held in Roppongi Hills, Mori Garden near TV Asahi.
It was not the case. It took me for about 40 minutes
That's right. When the turns came, I received a sun visor (Pikachu or Eevee) and a certificate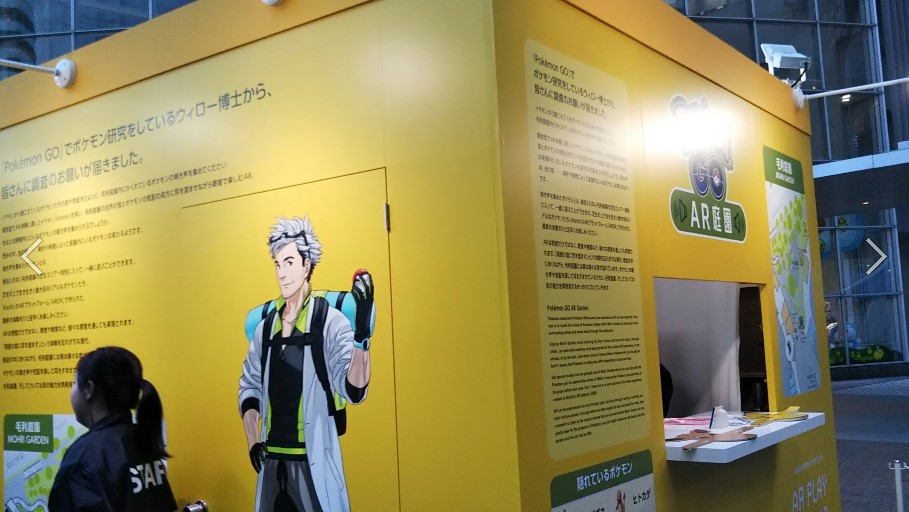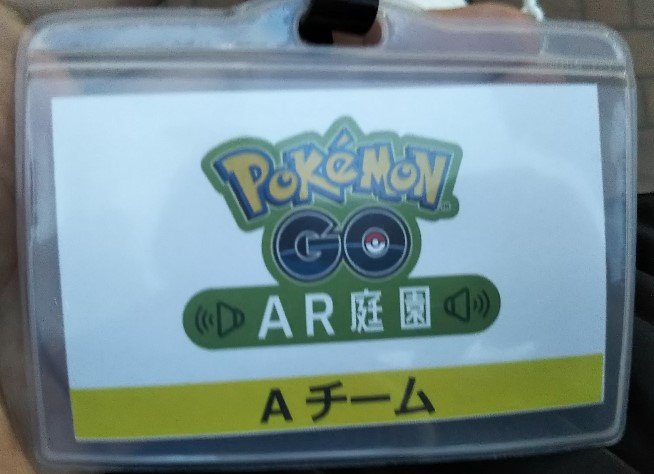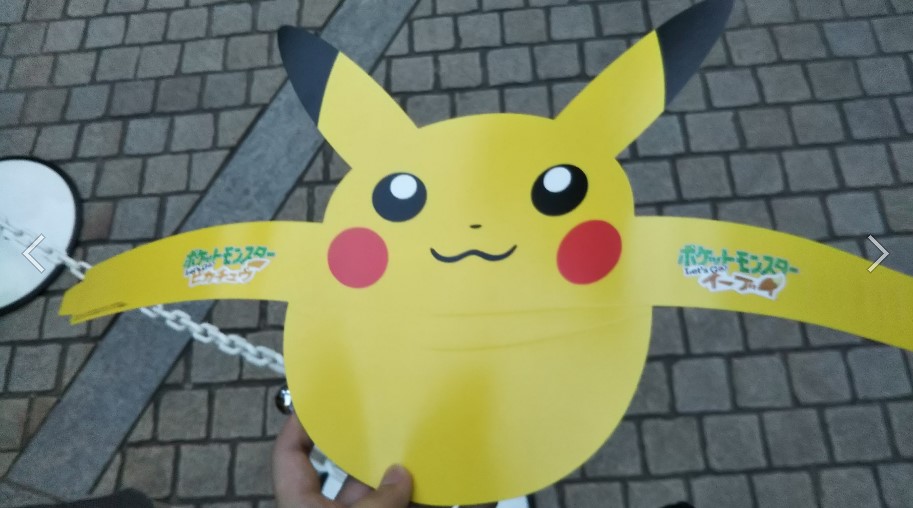 Did you select pikachu?? lol
The remaining number of Eevee sun visor was few. Woman who is giving out a sun visor has said that "Pikachu is good ".
I also chose Switch game software Eevee. I wanted to get sun visor of Eevee lol
And this is the item you should not forget!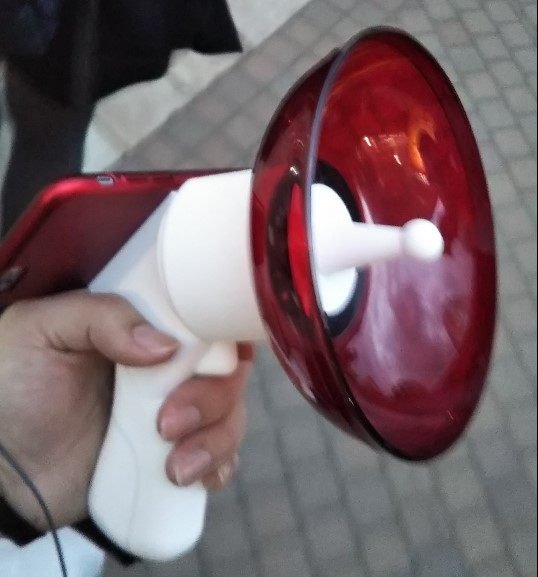 what? What sounds like this sound collector? It looks like a monster ball and it's cool
That's exactly the sound collector itself. The sound collector has a smartphone and earphones.
By the way, the earphone is made by ambie company. It was of a type that was caught in an earlobe
↓ This is it(I forgot taking picture..)
That's it. When I got a sound collector, I listened to woman's explanation and started game.
↓Prologue screen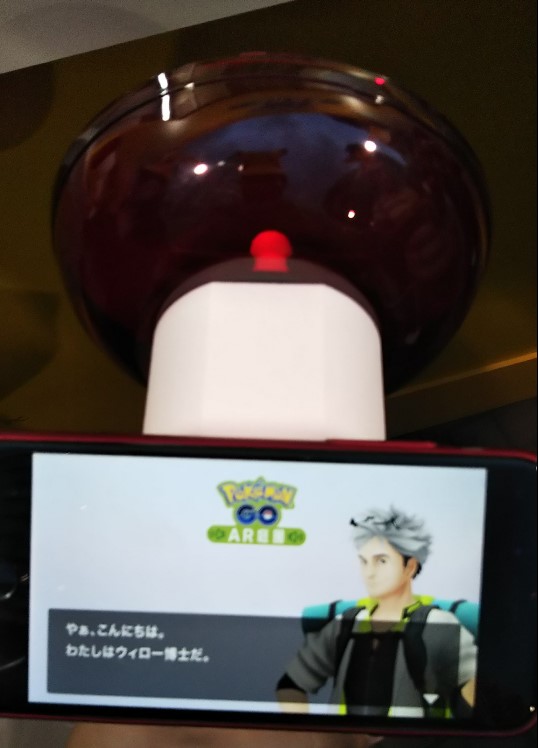 There are 10 Pokemon in Mouri garden! In the event you can get up to three of them
Wow. What kind of Pokemon are there?
Charmander , Bulbasaur , Squirtle , Aerodactyl , Gyarados , Magikarp , Exeggutor , eevee , Snorlax・・・I forgot the last one.
I will explain how to play. First of all, I will walk around in the garden with a sound collector.
Then the silhouette of the nearby Pokemon appears on the screen, and the cry of that Pokemon is heard from the earphone
↓I hear cry of Pokemon appearing on the screen · ·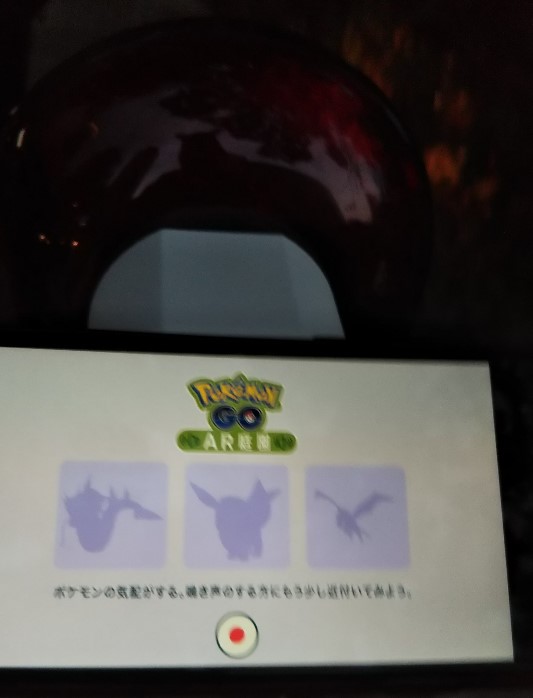 Oh, this is also a location information game!
Yeah. Walk around the garden and find the Pokemon you want to catch.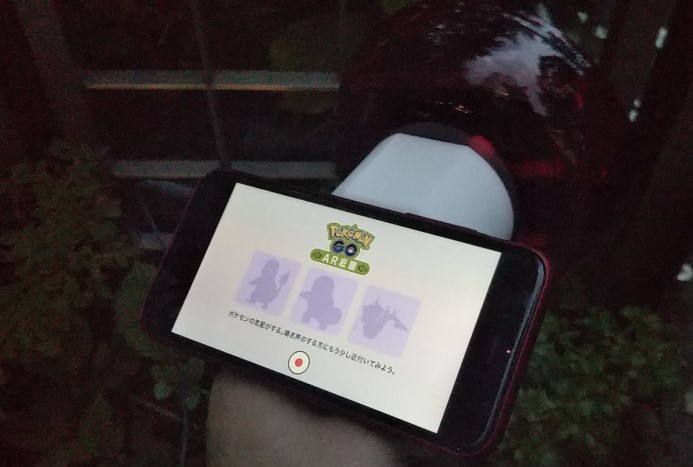 But it's hard to find … Nassie finally came out, so I compromised and caught it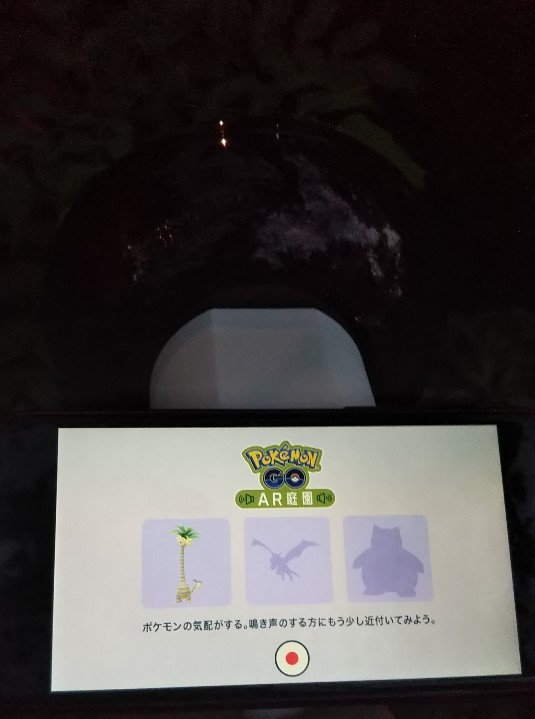 I can not find it even if I search or …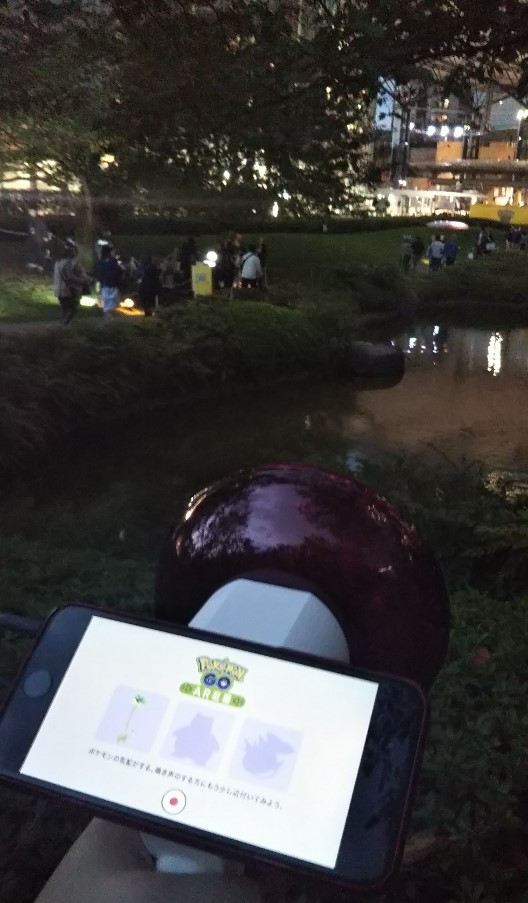 When I thought, the reaction of Magicarp appeared!
When there is a reaction, press the record button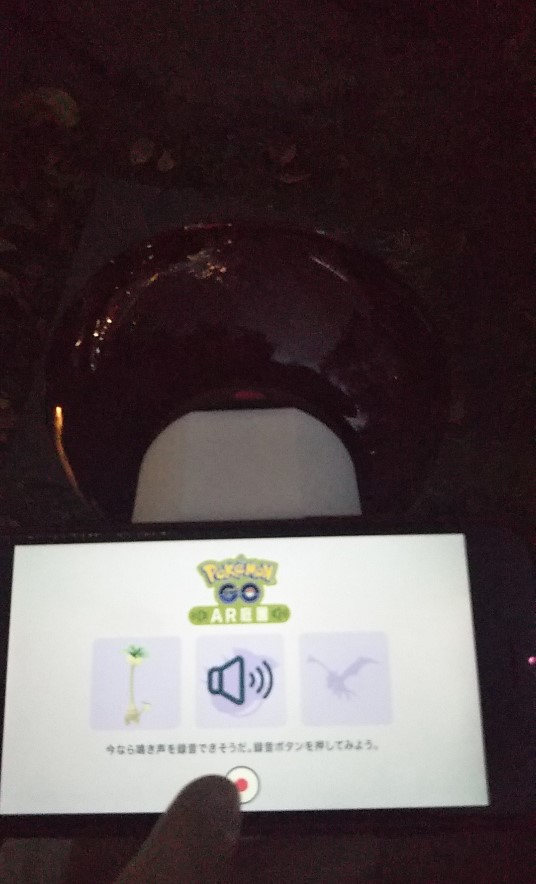 Then the recording of crying begins …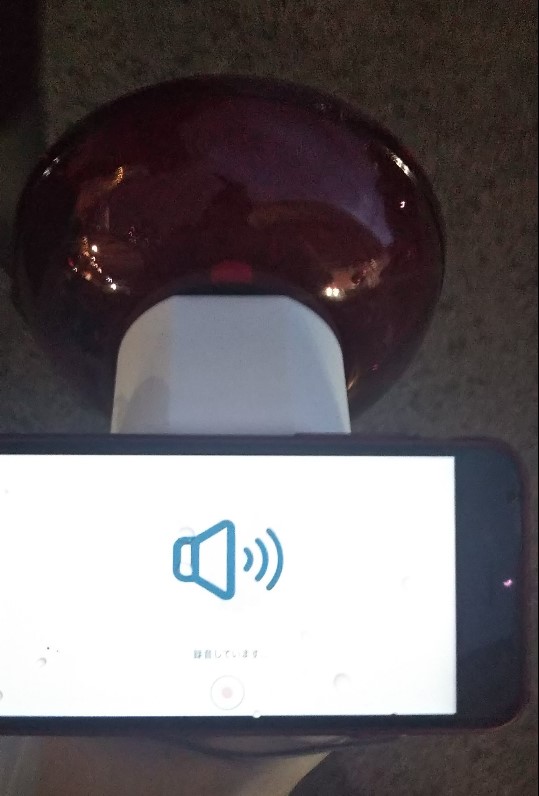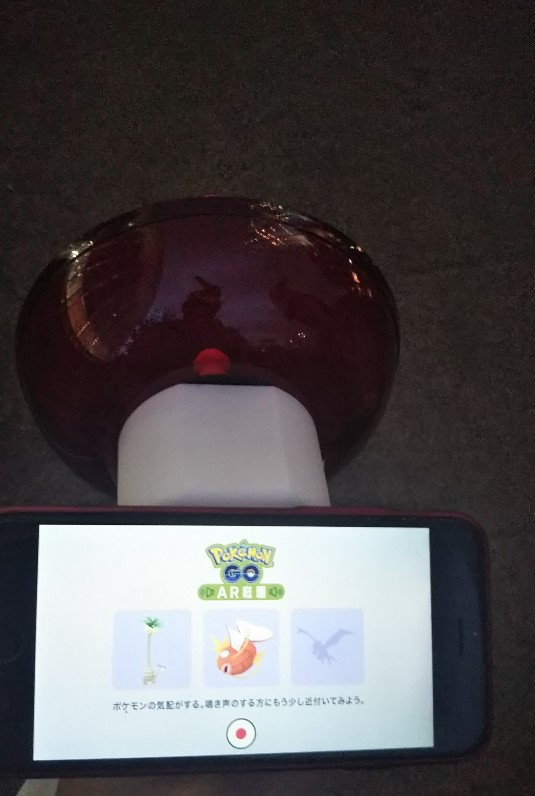 There are elements that look for sources of sound with the sound collector facing around here. I feel like I'm looking for Pokemon
The getting process seems to be quite interesting
And I got the third pokemon ! ! It was a Eevee !!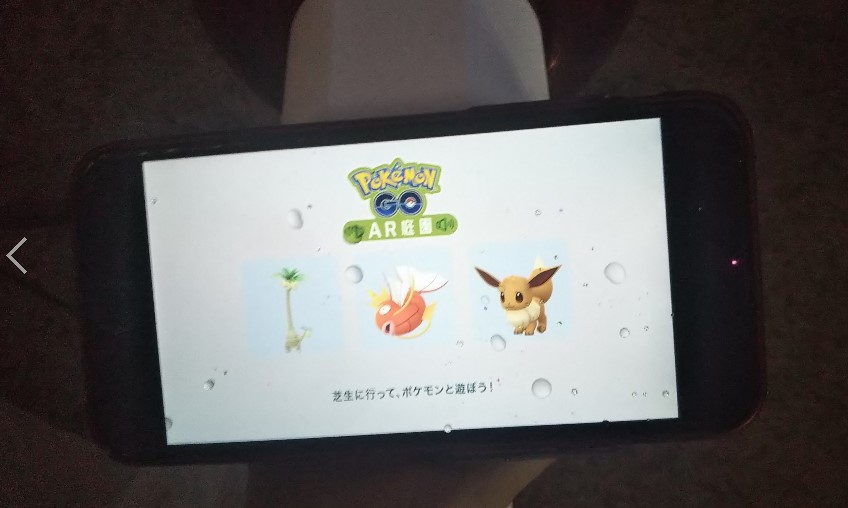 After collecting the 3rd Pokemon, you can play in AR with 1 of 3 pokemons. This function seems to be an element to be installed in Pokemon GO in the future
Can you have a game's prior experience at the event? Amazing!!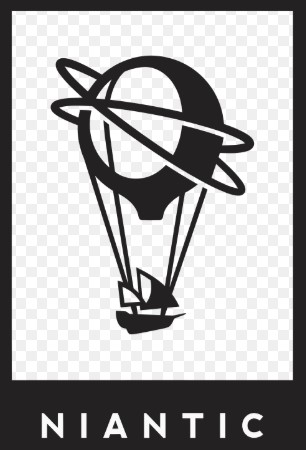 Niantec "Since it began to rain, we will temporarily end the event ~ ~ Since the equipment is not waterproof, we will temporarily end the event ~"
Well, I thought you were lucky because you played halfway
Yes… If I were in line behind, I could not play the game. If so, I may be lucky
I could not play with Pokemon I caught, but I got a seal after playing !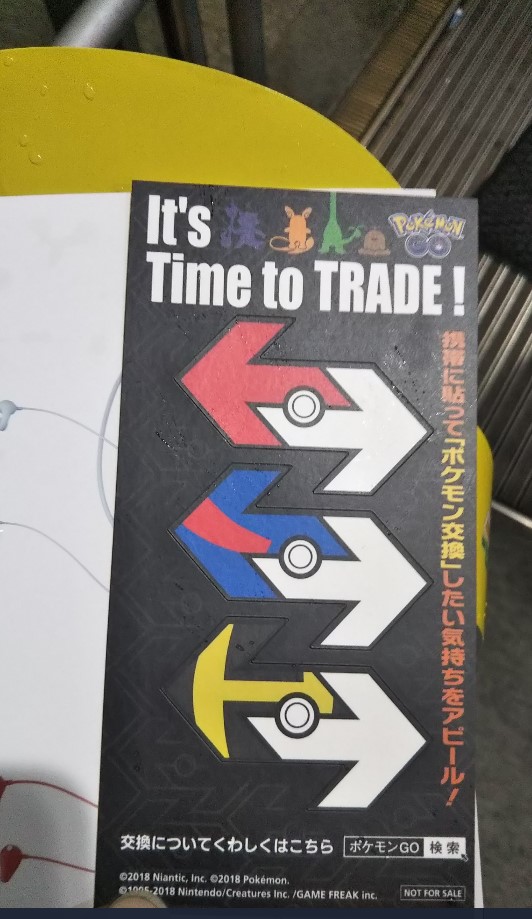 That's all!
This is a Pokemon GO AR garden report
But there is no report of the new Pokemon GO new function lol
・・・・・
Bonus. When I went to a nearby TV Asahi , Tetsuko Kuroyanagi was there
* Tetsuko Kuroyanagi is a famous Japanese actress.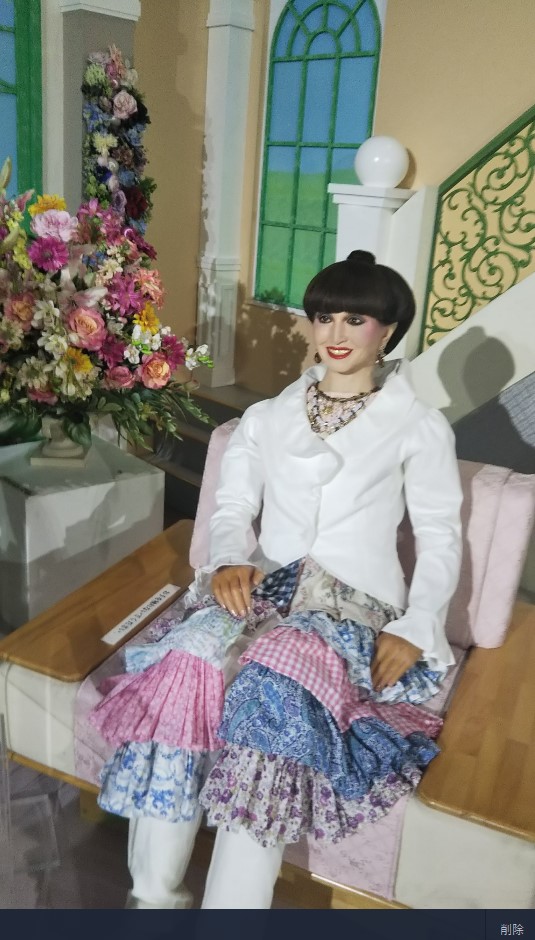 Great(reading in a toneless voice)
The end