Hello, my name is Hima-tsubushi-tei(blog's name is "Ride on movie".).
I saw "Mamma-mia! Here we go! " !!
My sister recommended it to me when I was worrying about what movies to watch.
"Mamma-mia! Here you go! " …What kind of movie?
This movie is a sequel to "Mamma Mia! (2008)".
I did not have the knowledge of the previous work, but I was able to fully enjoy the movie! !
This movie is the story of Sophie and his mother Donna (deceased).
This movie is a musical where ABBA's famous song flows in back music.
The main characters of this movie are two.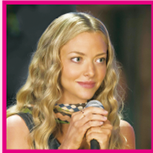 The first person is Sophie. She will continue dream of her deceased mother and open up a newly built hotel for her mother. However, there is a gap between the husband who dreams of opening a shop in New York …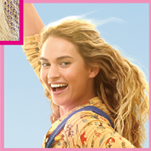 And the other person is Sofy's mother, Donna. The donna's episode is the so-called past edition of Donna's younger days. An encounter with Donna and a lover is drawn.
In the movie, stories of Sophie (Hyundai) and Donna (past) will be expanded alternately.
※ It is difficult to understand this around if it is first look. But, if you know that her daughter's name is Sofy and her mother's name is Donna, that's fine.
Synopsis of the previous movie (I have not seen it)
Since I have not watched it, I've looked at the plot of the previous movie a bit.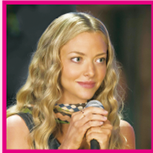 Daughter, Sophie.
The stage is on the imaginary island of Greece · Aegean Sea. Hotel owner Donna Sheridan and daughter Sophie were living together.
That Sophie's wedding is tomorrow. Invited guests arrive on the island by ship. Donna went to meet old friends Rosie and Tanya and was delighted to see her again after a long absence.
Sophie, on the other hand, reveals his plan to his friends. After stealing and reading the donna's diary, she noticed that there were three candidates for her father and sent an invitation to the three men by the name of Donna. Sophie wishes to walk with Virgin Road with his father. Of course Donna does not know this plan. Father candidates Sam, Harry, Bill do not know such circumstances, and come back to see Dona for the first time in 20 years.
※Quote : Wikipedia
Wow !
When thinking based on the Japanese sense of virtue, the content of surprise is written.
Looking at the PV of the previous movie, three fathers' candidate will appear. They tell Sophie that " I am your father".
I am your father!!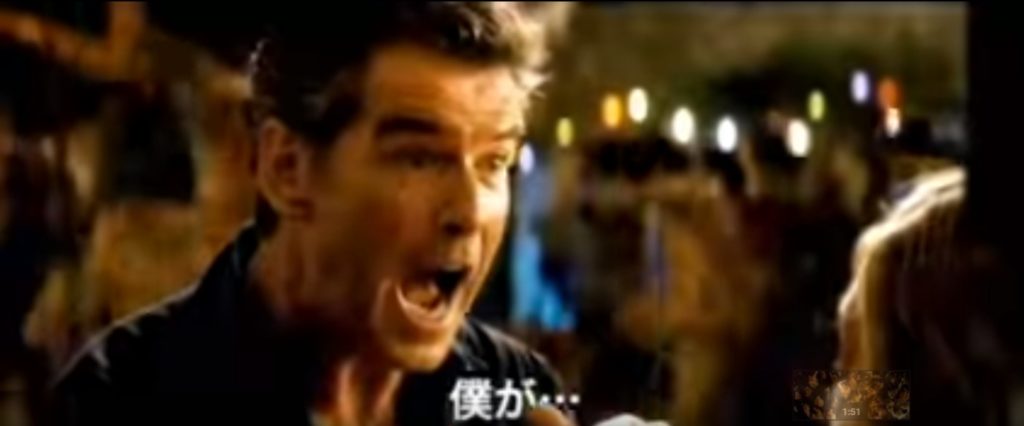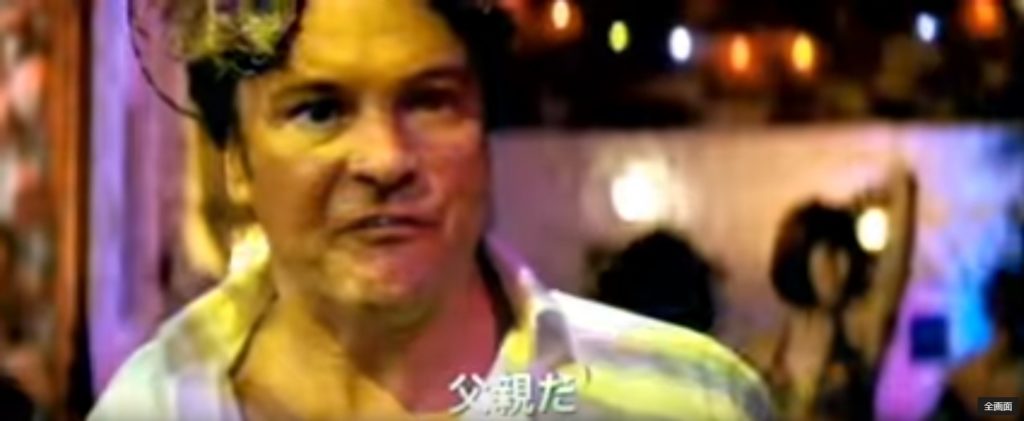 Are you Darth Vader !? lol
Three of her father's candidates in this work claimed that Sofy's daughter was "my grandchild".
Sophie in the previous movie "I could not know the identity of my father, but I do not mind having three fathers."
Was it the punch line?
Main article: Donna (past part)
As mentioned earlier, Sophie part (modern part) and Donna part (past part) are alternately introduced in the movie, but in this blog it will introduce in the order of Donna (past part) ⇒ Sophie part(modern part).
In the previous movie, Sophie looked for her father. In that journey, she met Harry, Bill, Sam. All three are candidates for Sophie's father.
In this movie, it is drawn how Donna met three men, fell in love, and Broke up.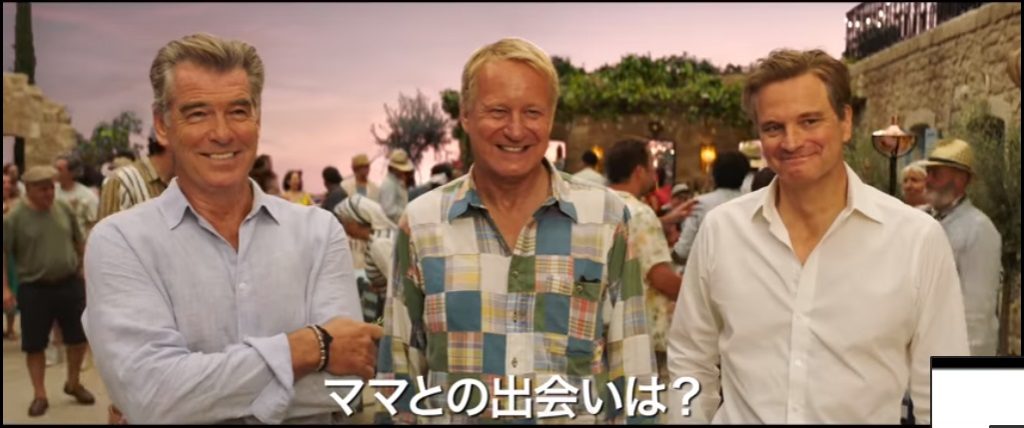 Meeting Harry, love, farewell.
Young Donna received a ferocious approach to Harry staying in Paris. Donna spent a night together with Harry .
But Sophie puts a farewell letter and leaves Harry.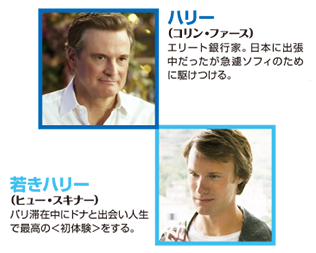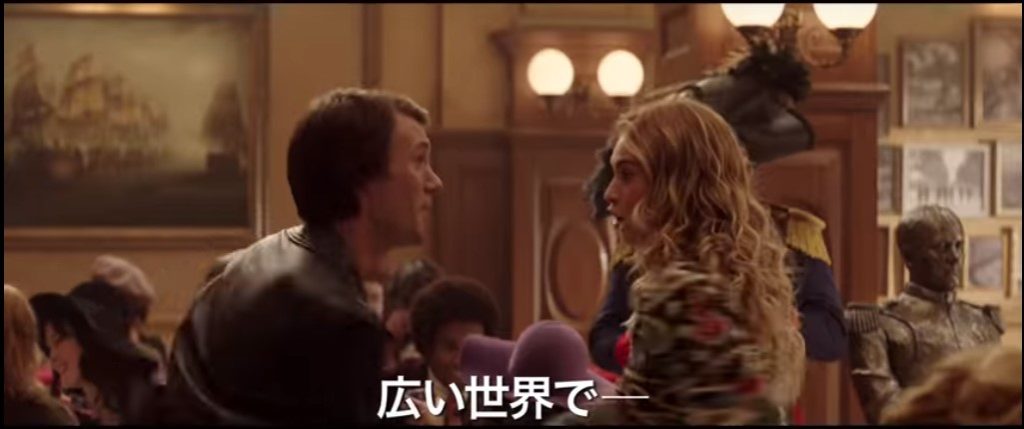 Meeting Bill, love, farewell.
Bill put Donna who missed the ferry on the boat.
Donna was attracted to the wild character of Bill, but she farewelled at the destination of Karokiri Island.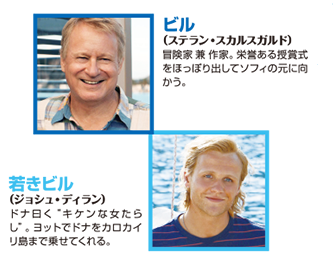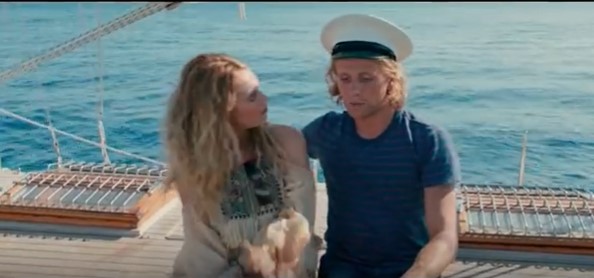 Meeting Sam, love, farewell.
Donna meet Sam on Karokiri Island.
Donna falled in love with Sam and thinks of marriage …
Sam had a fiance. .
Donna who is grieving chooses "goodbye".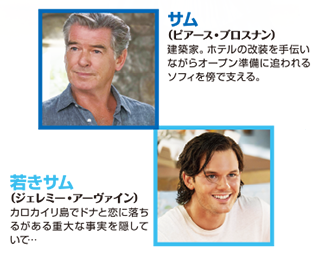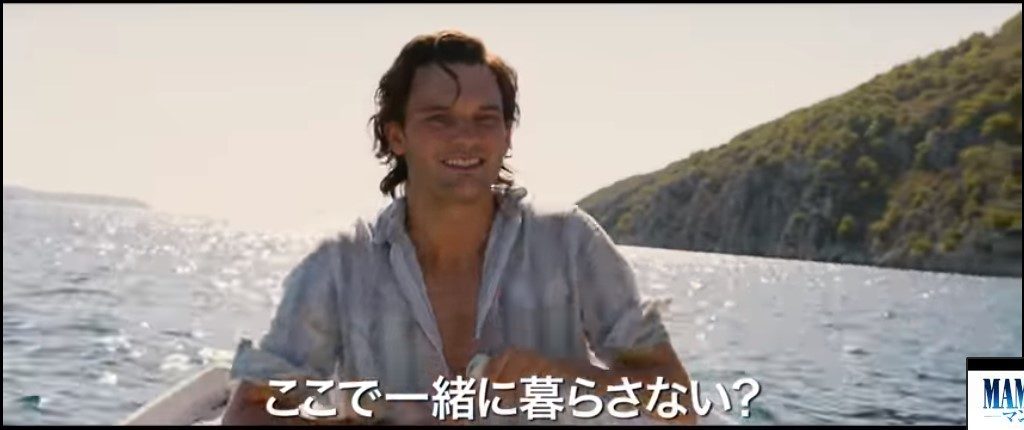 Main article: Sophie (modern part)
Sophie who will continue her mother's dream and reopen her mother's built hotel on Kalocai Island.
However, as the husband's Sky is fascinated by the start of a new life in New York, a crisis has been brought about between Sophie, who is dedicated to her mother's dream.
Under such circumstances, Sophie's pregnancy is discovered, but Sophie imagines her mother's feelings when she was young.
How was her feeling when Donna conceived her?
How did her meet with the three dads and why did you break up?
—
Sophie will continue preparing for the hotel's Grand Opening.
The hall in the hotel, the staircase, the memory of her mother lives in every one. Sophie loves them.
Sophie worked with the goal of hotel grand opening. Then,many ferries appears to Sophie.
Dad was riding on the ferry!
Each of the fathers had serious work, but they came to the island for their daughter.
In this scene, "Dancing Queen" flowed!
It was a masterpiece! !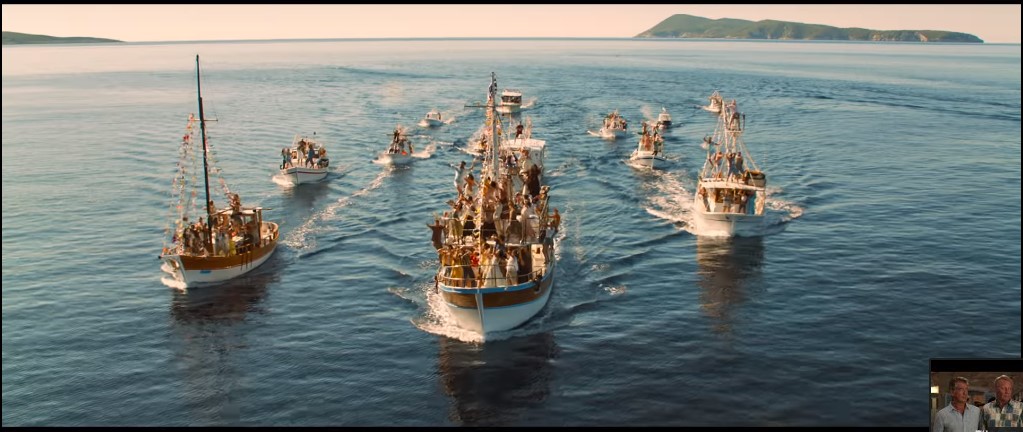 And Grand Party, Sophie's grandmother also appeared!
Sophie did not invite thought that grandmother would not come , but Sophie's husband Sky had invited her.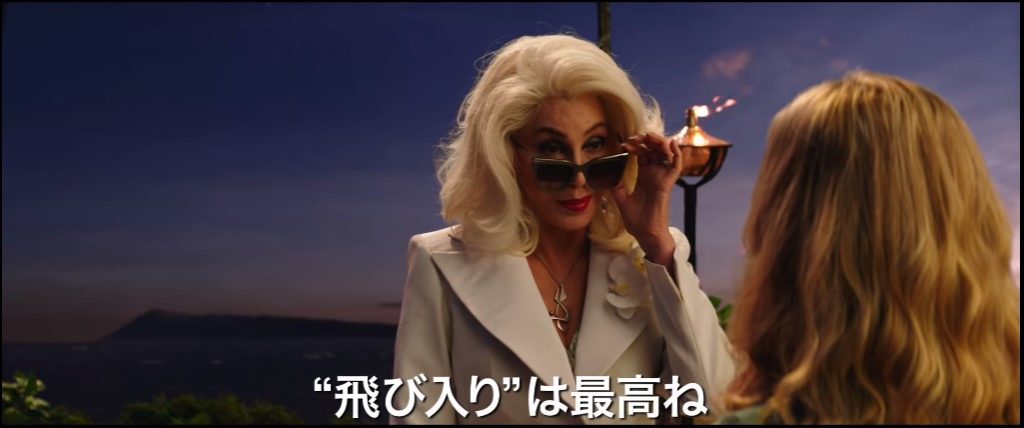 Moreover, the manager of the hotel turns out to be former him. Love fires again!
WOW!!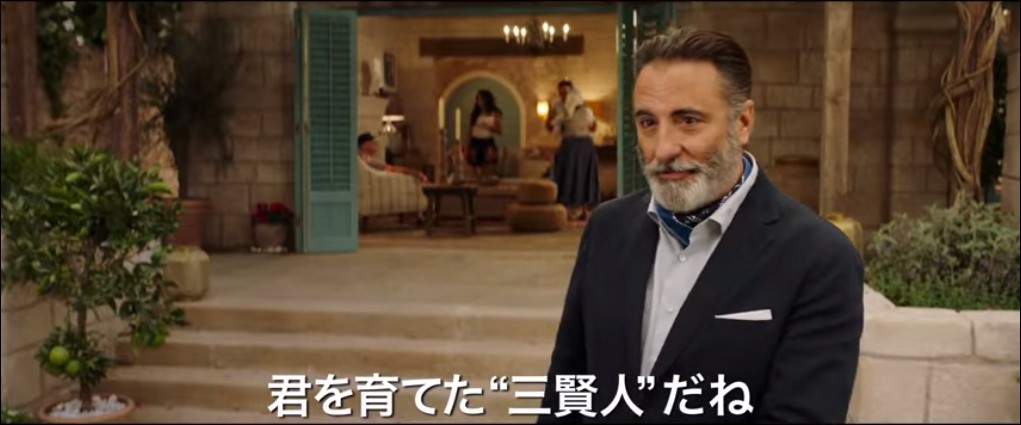 What a dandy man !!
The party is successful.
Husband Sky promised Sophie to help the hotel, and Sofy's continued joy.
And another person who visits Sophie…
That was Mother Donna.
Donna has already died, so Sophie can not see the appearance of Donna …
However, Sophie felt the mother Donna came to herself, and she felt the depth of love her mother dedicated to herself.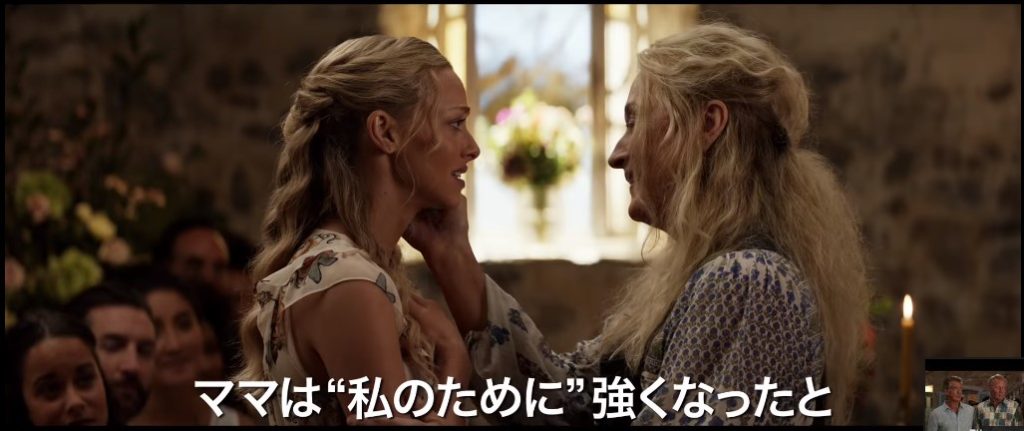 At first I saw a movie with an interesting stance "What is the woman that has three fathers?" However, the movie was very interesting. All of the characters are positive and I think that everyone who watches the movie gets cheerful!
ABBA's hit parade
One of the indispensable elements of this movie is that ABBA's hit songs are used.
In this movie, characters such as Donna and Sophie mainly communicate their feelings with songs. ABBA's masterpieces are used for singing. The lyrics of ABBA's songs are matched with the feelings of the characters!
I have heard ABBA's songs, but I never thought about the meaning of lyrics(Because I am the Japanese).
In this movie 20 famous songs flow. Many songs of love affair.
I think that you can find a song that you can empathize .
My(webmaster) favorite characters
Personally I love Donna's friends! !
On a regular basis, they do a silly thing with their best friend (Sophie). However, they are occasionally supporters of best friends.
Since becoming an adult, there are not many opportunities to make such a best friend …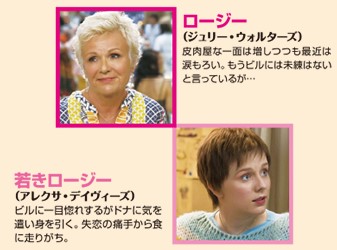 The main axis of this movie is love affair. However, scenes where Donna's friend appear has many gags, and people who were in theaters often laughed.
My favorite scene is follow.
Favorite scene top 3
NO.3
They(Rosie , Tanya) pack eyes with cucumbers.

Rosie
(She ate cucumbers that she used for her face pack.)

Tanya gave the cucumber(she packed for her face pack) to Rosie.

Rosie" 

WOW!!"
gobble
No.2
Scene where Tanya found a nice guy.
Tanya said to a nice guy:

Tanya"Is your wife dead?"
No.1
Scene where Tanya found a nice guy.
Tanya said to a nice guy:

Tanya"Be quiet, my vagina"
・・・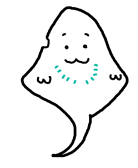 Webmaster "People in the theater did not laugh at listening the No.1 gag."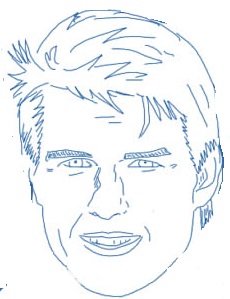 Friend "They can not laugh."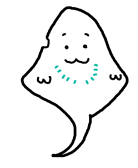 Webmaster "What a cool expression. Like "Be quiet, my right arm…""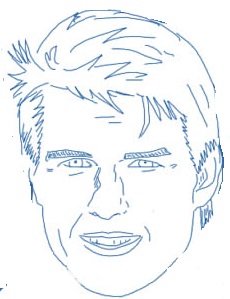 Friend "・・・"
My notice
The stage of this movie is the Mediterranean, but just a little Japanese has appeared!
It is a scene where Harry and Japanese companies are trading in one room of the building.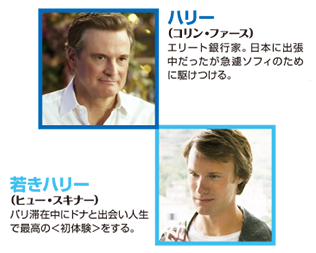 Before the transaction scene is projected, the night view of Japanese buildings is projected.
And…
Advertisement of BORUTO and JoJo was affixed! ! ! Lol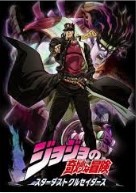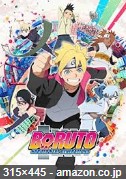 Perhaps some of the staff liked Japanese animation.
The real reaction of the person who finished the movie
There was not anyone who return home on end credit roll !
Those who do not go to the movie much, may be thought "What's that to me?? " but it is amazing that everyone will remain until after the ending! !
At the beginning of the American comic movie, it will announce that there is a story after the ending. However, there are quite a few people who will go home yet.
And, ・・
There were some people crying around · ·
The woman who saw movie next to me also took out the tissue paper.
This is the scene where Donna (Sophie's mother) deceased mother joined the ceremony to celebrate Sophie.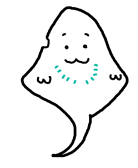 Webmaster "A woman sitting next to me cried … Is there anything I can do for her?"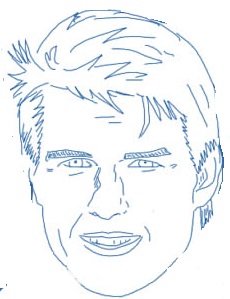 Frient" Nothing ! "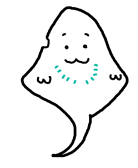 Webmaster "I'll be able to find it if I search for it."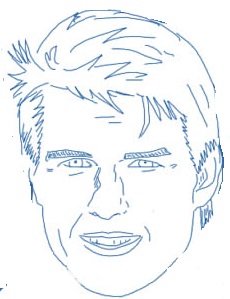 Friend

"Stop it."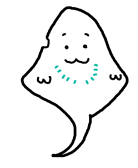 Webmaster "・・・Yes"
See you again !